Available on iOS and Android!
Imagine having everything you need to get in the best shape of your life inside and out ...without having to figure it out on your own.
What Workout Programs Are Included?
Choose between three different stand-alone programs that were expertly designed to help you meet your individual fitness goals or jump into the Monthly Lift with Sierra!
Your moves, reps, sets, and rests are all laid out for you and can be done at home or at the gym so you workout wherever is convenient for you!
STRONG START
Phase 1: 4 week intro to strength training.
STRONGER
New Monthly Lift with Sierra! *Exclusive to app*
Struggling with nutrition, proper form or accountability?
Don't worry, Strong By Sierra covers it all!
Meal Plans to help you get results and feel your best!
Whole foods. Nutrient-dense meals. Uncomplicated recipes. No stressing about what to eat or when!

Follow expertly curated plans to get results or create your own.

O

ver 1000+ recipes to choose from!
Video Demonstrations, Progress Tracking & More!
Videos with voiceovers and detailed instructions to help you nail form and technique.

Progress Tracking within the App + ability to save your favorite workouts.

Ability to track your reps and weights directly in the app!

Apple Music and Spotify Playlists
Coaching + Supportive Community To Keep You Accountable!
Going it alone rarely works. So with Strong By Sierra you get:
Access to a members only private board within the app.

Access to a private Facebook Group to ask Sierra and the team questions directly.

A community of like-minded humans to help and support you along the way, empower you to get in the best shape of your life!
Real Women. Real Results.
I lost 24 pounds and kept it off! This program is so much more than a fitness program! I had loads of anxiety and depression and I can tell it's slowing starting to go away. Sierra you're amazing & you've honestly changed my life for the better.
HEATHER
In eight weeks, I lost 20 lbs and 12.75 inches. But I gained a NEW RESPECT FOR MYSELF & MY BODY! MY LIFE IS COMPLETELY CHANGED!I can feel ALL the parts of me getting stronger, inside and out. This is the best decision I've made for ME in a very long time.
TIARA
"I was able gain 10 pounds in muscle working with Sierra the past couple years. I feel healthy, toned and as strong as ever. Before Sierra, I had a hard time building muscle. She created a program that was attainable yet effective. She challenged me, but did not leave me feeling burnt out!"
CAROLINE
"I just love love love Sierra's personal touch and involvement and the time she puts in. Every week is super valuable, and of course all the kick-ass (literally kicked my a$$) workouts where she focuses on the form are why it's super effective. Your program rocks girl!!"
ARIANNA
"When I started week 1, I could not even do the circuits 3x through. As the weeks went on, I became stronger and determined. The weeks where we repeated the workouts, I really felt like I was able to "crush" those workouts. I have never worked out as much as I did on this program! I have grown physically and mentally. This program has helped me see that I am so damn worth it!!"
DANIELA
"I lost 20 pounds! I loved that the workouts were something that we all could easily complete at home. I've been more upbeat and able to enjoy myself more. It's different because you actually can talk to Sierra and she doesn't just brush you off. She genuinely cares about all of us."
CHELSEA
Ready to transform your body, improve your health and feel more confident than ever before?
Choose your payment option and get started TODAY!
*BEST VALUE*
12 Months Equal to
$8.33 / month

$99.99 billed annually after the 7-day free trial
*LOW MONTHLY*
Only
$19.99 / month

Billed monthly after the 7-day free trial
Checkout on the next page. Prices in USD. Subscriptions will auto-renew at the end of each subscription period. You can cancel your auto-renewal at any time.
You deserve to look and feel your best inside and out and I'm going to help you get there!
Hi, I'm Sierra!
Certified Personal Trainer & Sports Nutritionist. Entrepreneur. Lover of Good Humans. Turning Struggle into Strength.
My mission is to empower women of all shapes and sizes to feel sexy, strong, and confident in their own skin! Because fitness is so much more than losing weight. It's about loving your body, living a healthier lifestyle, and being the best, strongest version of you that you can be.
There are no coincidences. There is a reason you've read all the way to the end of this page. There is a reason you've been drawn here today, to me, exactly as you are. The first step is often the hardest. But that incredible feeling you'll get when you take action and finally do something for will be so worth it!
Let's get strong together!
I'm so excited to meet you.
More About Me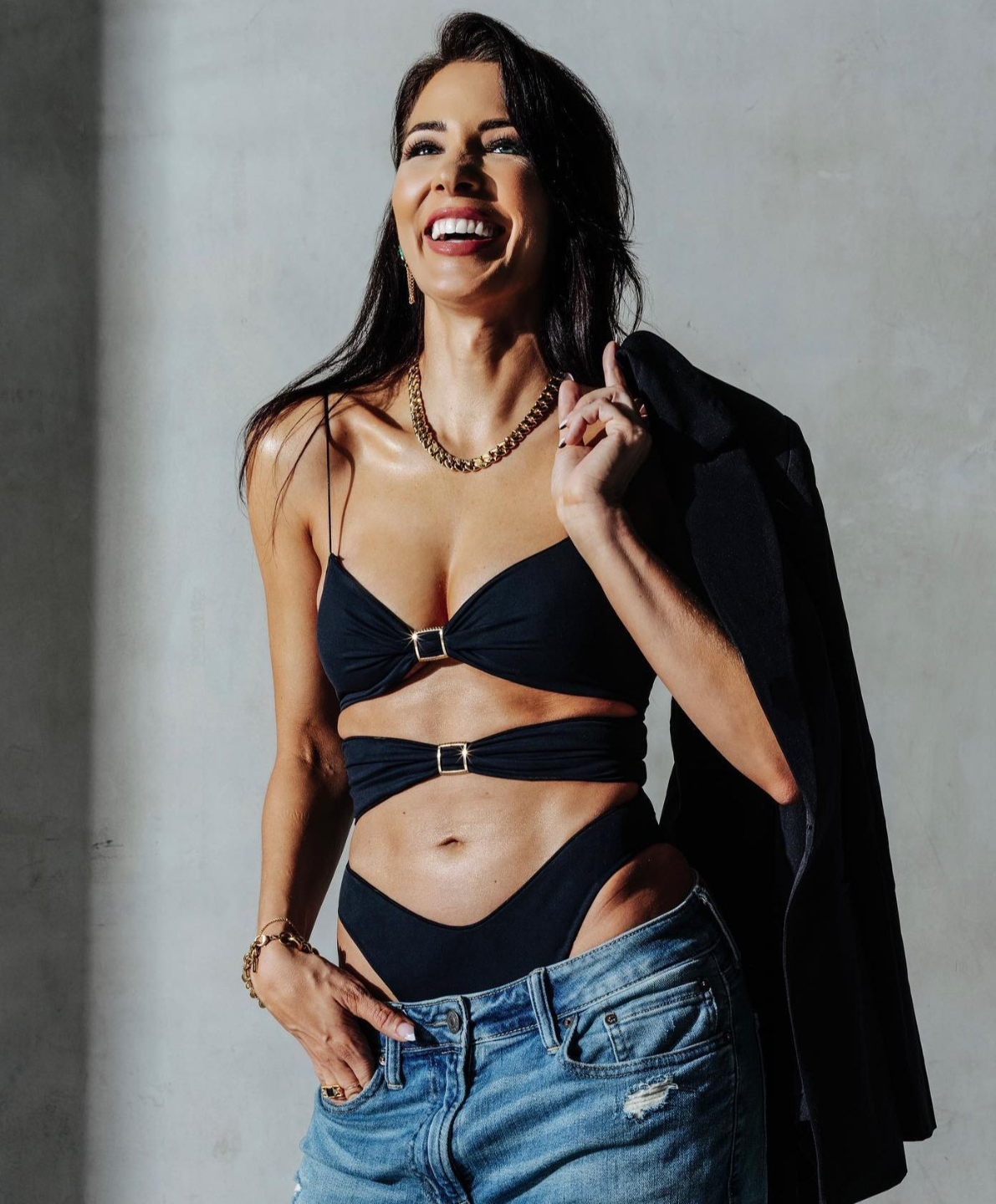 QUESTION FOR YOU...
What's Holding You Back?
Trust me, I get it when your goals can feel impossible to achieve…
🟦 Maybe you just don't know where to begin, and it feels overwhelming?
🟦 Maybe you tried before and had a bad experience?
🟦 Maybe you feel too busy right now, and you're gonna put it off until "later"...
Here's a simple truth:
You're reading this right now because deep down you know you can improve.
Even small steps towards self-improvement can significantly improve how you look, how you feel and how you live your life!
So, while there's plenty of reasons for holding back, maybe…
You just haven't found the right fit, and that's about to change!
JOIN STRONG NOW!
Real Women. Real Results.
"Working with Sierra has been transformative for me – not just physically. Yes, I've grown stronger, leaner, more toned and fit, and my energy level is higher (and more even); but more than that, I've become more confident about how I look and feel. She's grounded, wise, empathetic and inspiring. I'm grateful to spend time with her, learn from her and grow my friendship with her!"
JEN
"I feel empowered again. I've always loved fitness and eating healthy, but I've "yo-yoed" and every time I quit.
Because of Sierra, I no longer run on the treadmill 6 miles and then weight train for two hours every day. I no longer gorge myself on gimmicks and short-term trials in an effort to make myself feel better from the outside in. I eat good food, treats in moderation, and give my workouts my all without getting burnt out, and my body is changing more than it ever has.
COURTNEY
"Working with Sierra is the best way to start my day. She's smart, sweet and mean. Everything needed to push me to meet my goals while keeping me safe. She's in tune with my body, hears my concerns and bases my workouts on how I feel. I'm stronger than I've ever been."
MONICA
Will this fit my current level of fitness?
Do I need any exercise equipment?
How long are the workouts?
How do I download the App?
Do I use the App to workout at home or at the gym?
Don't Miss Out. Get Started Today!
12 Months
Equal to
$8.33 / month

$99.99 billed annually after the 7-day free trial
1 Month
Only
$19.99 / month

Billed monthly after the 7-day free trial
Prices in USD. Subscriptions will auto-renew at the end of each subscription period. You can cancel your auto-renewal at any time.
Before you leave...
Drop your info below for new moves, motivation, and exclusive discounts + updates delivered to your inbox!